Congratulations to all teams (Baseball, Softball, Girls Soccer, Boys Golf, and Boys and Girls Track & Field) and individuals who qualified for post season State competitions. Good luck in these endeavors as as you finish our successful athletic year!

Enrollment notes:
Class of 1919 = 4 students, Class of 2015 = 129 students, Class of 2027 = 166+ students
Pre K classes are at maximum capacity for 2015/16.
We anticipate 10 students in our PreK Special Education program in 2015/16. This is an increase of 7 students from the current year.
6 of the 13 grade levels in 2015/16 will have 150+ students. 3 of the 6 will have 160+ students in each grade.
--------------------------------------------------------------------
The powerpoint from the April 22nd town hall informational meeting is now posted.
Click on the tab located on the right of this page.
-----------------------------------------------------------------------
A new Webpage, with mobile app will begin in mid June. Stay tuned!
---------------------------
Enrollment for 2015/16 is now open!
Go to the Enrollment tab on the left side of this page for all of your enrollment information, forms, etc.

Frequently Asked Questions....

UPDATED 5.14.15



The complete updated list of over 25 F.A.Q. has been updated and is located to the right of this page. Click on the link for the information.
Q: Why use the mail ballot process?
A: The highest % of voter participation in USD 203 occurred in 2007 with a mail ballot for the construction of the elementary and remodel of the high school. 53.5% of registered voters participated in the mail ballot election. In comparison, the recent election in April (non mail ballot) only 22.95% of registered Piper voters participated. In the 2013 election (non mail ballot), 35.3% participated, in 2011 (non mail ballot) 22.3% participated and in 2009 (non mail ballot) 34.3% participated. The choice to have a mail ballot as opposed to walk up polling is supported by the % of voter participation.
Q: How do I learn more about the mail ballot process?
A: The attached link provides many answers regarding mail ballot election method:
http://www.wycokck.org/Internet2010ElectionBanner.aspx?
menu_id=1092&banner=27765&id=10658&
terms=mail%20ballot#Instruct
Q: Why not build a high school as a phased approach with sections added on over time?
A: Several ideas were reviewed and discussed over the past 16 months regarding design, size, phase in, etc. With the current construction costs and low interest rates, in addition to current legislation, the decision to build the high school without the phased approach is a more, long-term solid fiscal decision.
Q: Are there any new funding statutes that pertain to future bond issues?
A: The legislative session is still weeks away from concluding their work. Several issues such as state revenue, school finance remain under consideration for changes. It is anticipated that the bond and interest regulations for building construction will change after July 1. The bond election for the project is June 9 and therefore it is anticipated the current rules, regulations will guide any project prior to July 1.
Q: How is the General Contractor for a building project determined?
A: KSA 44-1030; 75-3740a; 60-1111; 72-6760 all outline the requirements of the bidding process of any school construction project in the state of Kansas.
Q: How does our enrollment growth compare to other districts in the last 10 years?
A: Only 9 other districts in the state have a larger % of enrollment growth since 2005. Since 2005, our enrollment has increased 34%, the state average during the same time is 4%.
Q: What is the impact of the current interest rates in comparison to last year?
A: The current interest rates are near record lows and are currently at 3.36%. During the past 16 months, interest rates have declined over 150 basis points (1.5%). In 1988, interest rates were the highest, hovering around 9.25%. During the construction of the elementary and remodel of the high school, in 2009, the interest rates were about 4.20%.
Q: How does the construction of a high school remedy the increased crowding at the elementary and other buildings?
A: With the construction of a high school, we are afforded the opportunity for flexibility of our existing buildings which will allow for us to reconfigure the enrollment in each building and meet the needs of current enrollment and anticipated enrollment for many years to come. The re-configuration would look like this:
Piper Elementary presently is K-3 with 650 students. The new configuration would reduce to a K-2 building with approximately 475 students.
East Elementary presently is comprised of grades 4-5 with 308 students. The new configuration would reduce to a 5th grade attendance complex with 180 students.
Piper Middle School presently is comprised of grades 6-8 with 436 students. The new configuration would make the Middle School building a grade 3 and 4 attendance complex of approximately 325 students.
Piper High School presently has 570 students. The new configuration would convert the High School to the Middle School with 436 students.
The new high school would be constructed to accommodate at least 800 students.
All buildings will be below capacity and will accommodate anticipated growth for the next 20+ years. As with any re-configuration of enrollment within a building, there are several added benefits that are created, such as: better utilization of classrooms/labs/staff, alternative schedules to maximize use of space, possible smaller class sizes, additional programs and learning opportunities (labs,learning/discovery centers, interactive distance learning lab,etc.), lunchroom congestion reduced, lunchroom schedules adjusted, parking and traffic issues reduced.
Every building, every child, and every staff member is impacted by the construction of a high school.
----------------------------------------------
Bond Resolution:
On Monday Feb. 9, the USD #203 BOE unanimously passed a resolution seeking the sale of bonds, not to exceed $67,500,000, for the construction of a new high school on 131st and Leavenworth Road. Pending final approval from the Kansas State Board of Education, the mail in ballot election will take place June 9, 2015.
This resolution is the culmination of over 14 months of research, collaboration with community, 5 facility advisory committee meetings, 8 special board meetings, 1 community meeting, community surveys/polls, community social-media forums, agenda discussions at over 12 regular board of education meetings, meetings with consultants, demographers, developers, designers. The resolution is also a continuum of the master facilities plan developed in the early to mid 2000s by community and BOE.
With a majority of voter approval, the construction of a new high school would be constructed to accommodate 800-1100 students, the current high school would then become the middle school and the current middle school would become an attendance complex for grades 3 and 4. East would become a 5th grade attendance complex. Piper Elementary would become a K-2 attendance complex.
----------------------------------------
Information from the community town hall meeting is now posted on this site. Look for "Community Presentation" on the right of this screen.
---------------------------------------------
Inclement Weather Information:
In the event that we have weather that would require an early dismissal or school cancellation, we will call on the district messaging system using the contact information in your student's file. This website will offer up-to-date information, and we will also notify the following media:
----------------------------------------------------------------------------------------------------------



Our Mission.....
"To provide each student with quality instruction, learning opportunities, and a safe educational environment which inspires academic success, personal excellence, and responsible citizenship."
Our Core Beliefs.....
every child can learn.
every building will provide a safe, nurturing environment.
every opportunity will be provided to foster, educate and recognize diversity.
every student will be provided the skills to be successful in institutions of higher learning, career and life-long learning.
every opportunity will be made to provide effective, efficient accountability in all areas of fiscal responsibility and educational responsibility.
every opportunity will be made to engage in partnering with community members to maximize learning.
2014 - 2015 Goals....
1. To establish a culture that is rich in opportunities and centered on individual and collective achievement for all students.
2. To establish and maintain a collaborative relationship with the community that educates, engages, and encourages public support of our school system.
3. To enhance the efficiency, transparency and accountability of our district by providing an educational setting for students, staff, and community to thrive.
Our Goals Are Based On....
Rigor - Relevance - Responsive Culture - Relationships - Results
Rigor, Relevance, High Expectations - You will notice that each building has defined specific building goals and action plans to meet the goals in conjunction with the Board of Education goals approved in August. The complete focus of our district is to maximize instruction and address the individual needs of our students while raising expectations and rigor. Student learning, instruction, performance will all be positively impacted this school year as we work together to refine what is effective and what needs to be improved.
---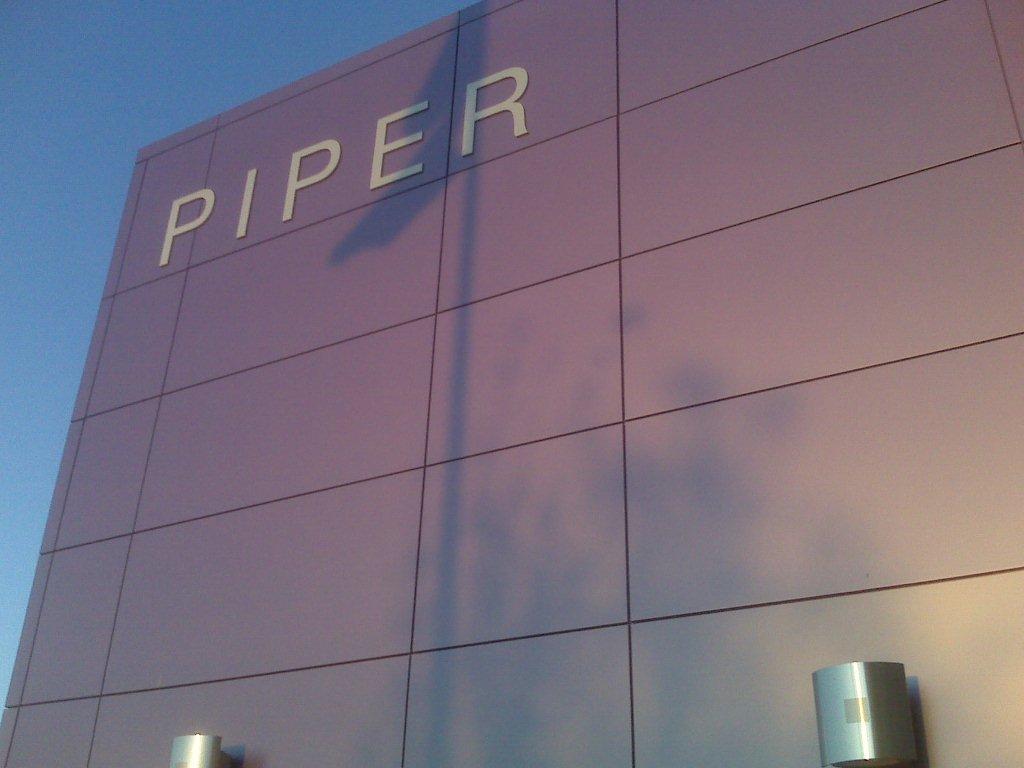 You may see the USD 203 District Profile by clicking HERE.
---

Piper High School Governors Achievement Award 2012 - 2013. Top 5% of all high schools in Kansas: Math, Reading and Graduation.
Congratulations to staff, students, parents!! Piper USD #203 has been named one of the four best school districts in the metro area by the Kansas City Business Journal October 17, 2013!
---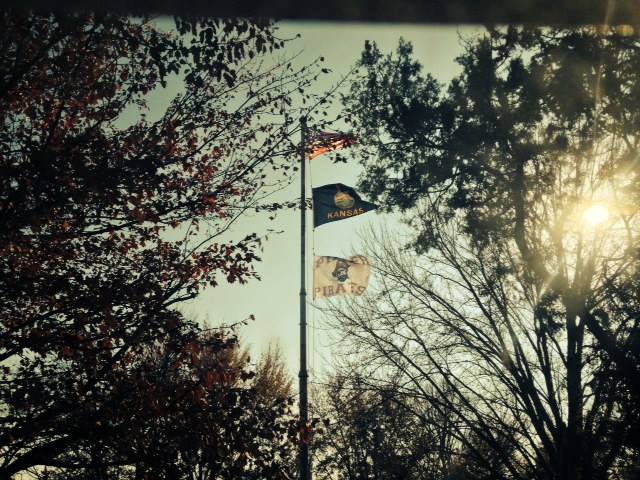 Challenges and Expectations for the 2014-15 School Year:
1.

Facilities -

Our space within our buildings is becoming extremely limited due to enrollment, special needs areas, additional computer labs, additional classes/courses and technology labs. Ongoing community meetings during the spring of 2014 provided for the basis of future decisions regarding expansion possibilities.
2.

Funding -

Our additional general fund state aid per pupil for the 14/15 school year increased $14 per pupil. The amount of base aid per pupil is now $3852. This amount is nearly $1,000 LESS than in 2007-08. With the additional L.O.B. budget authority granted by way of election on June 3, we will be able to sustain programs and not have to face difficult budget cuts for this school year.
3.

College and Career Readiness Standards (Common Core) -

Revamped curriculum to provide for new standards in order to meet requirements beginning in 2014. All assessments are revamped and instruction and needs must be aligned to meet the new requirements.
4. High Performance - Maintaining high performance in all areas of academics and co-curricular activities.
Patron support plays a significant role in the continued success of our district. Teachers, parents, administration, staff and patrons working

TOGETHER

allow for our district to remain in the forefront of the majority of districts in the metro and in Kansas.

Your support, dedication is appreciated.
---
Calling All Alumni:
If you are a Piper alum and would like to be added to our alumni database, please contact shennessey@piperschools.com and tell us how we can reach you! We will send you our bimonthly newsletter and we will provide you with information regarding upcoming alumni/school events.
---
We hope that you find our site both informative and easy to navigate. If you have any concerns, please contact
Julie Friesen
or
James Grogan
.